January 16th, Latokyo and Slay Squad hosted a double release party at the Lekker Lounge located in Little Tokyo, Los Angeles. With the drop of the Latokyo Ch. 1 "Emptiness" collection and the new Slay Squad "Stick to the Plan x Souls for the Feast" dual album, the party featured a designated showroom in which the entire apparel collection was displayed for viewing and purchase. Tracks from the the "Stick to the Plan x Souls for the Feast" albums were played throughout the night, while unlimited drinks were dispersed to guests during the private event.
The night ended with raffles for new Latokyo pieces,  album...
---
Slay Squad 111 Releases another visual from the new Album "Stick to the Plan".
"Stick to the Plan" is the latest album from the group which was released along side a new mixtape, "Souls for the Feast". The dual cd release comes complete with 47 solid tracks, all available for listening and download on www.slaysquad.com
Slay Squad will be releasing visuals for nearly every track on the album and mixtape throughout the next few months. Keep up with the release here on our blog.
Below is the new...
---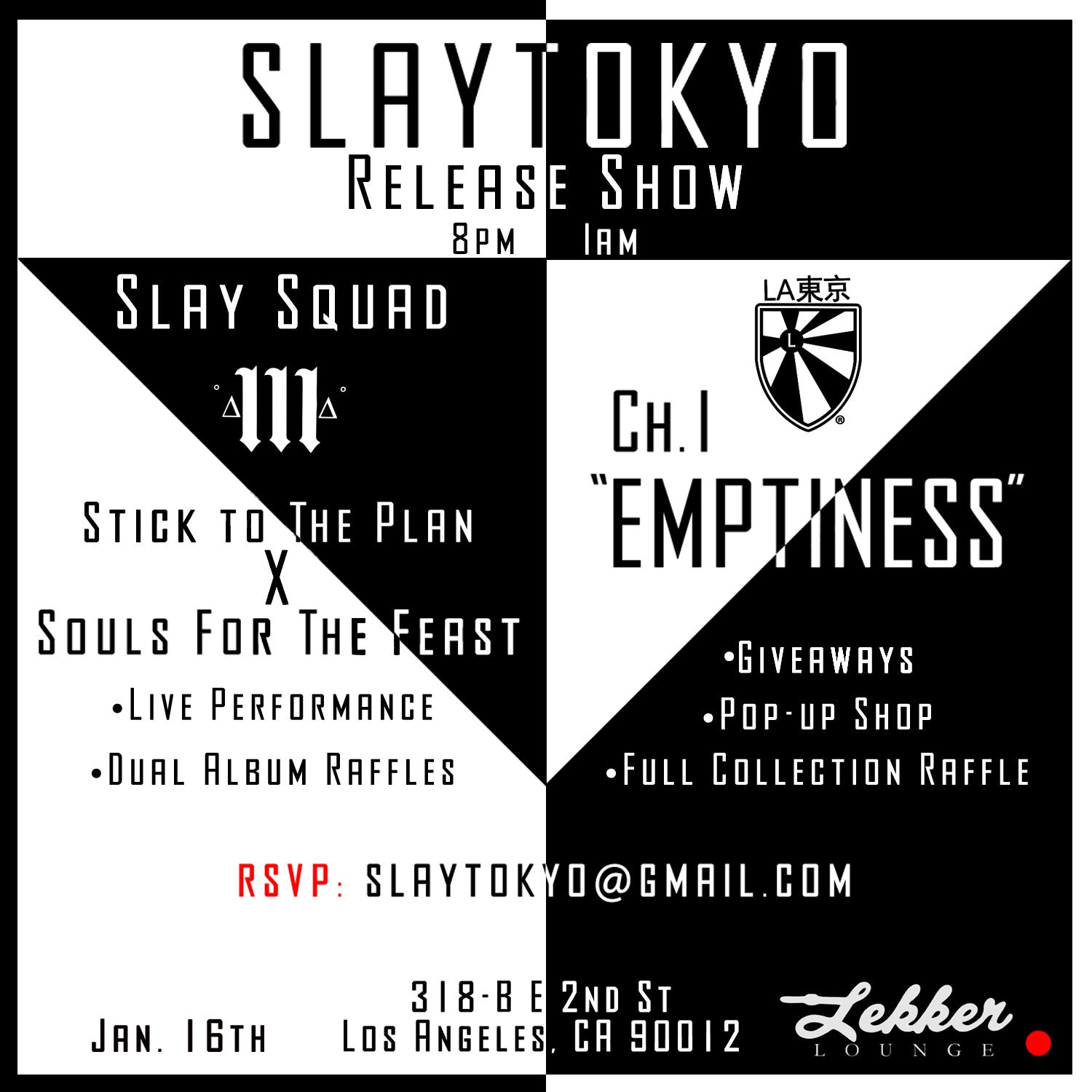 Latokyo will be hosting a release show January 16th at the Lekker Lounge, located in Little Tokyo of Los Angeles California. The she show will be  showcasing the latest collection known as Ch. 1 "Emptiness".
Free face mask, 50  free Crystal necklaces from crystal wrap artist
Organic DMT
, Collection available for sale and more giveaways.
One lucky person will have the chance to win the Entire...