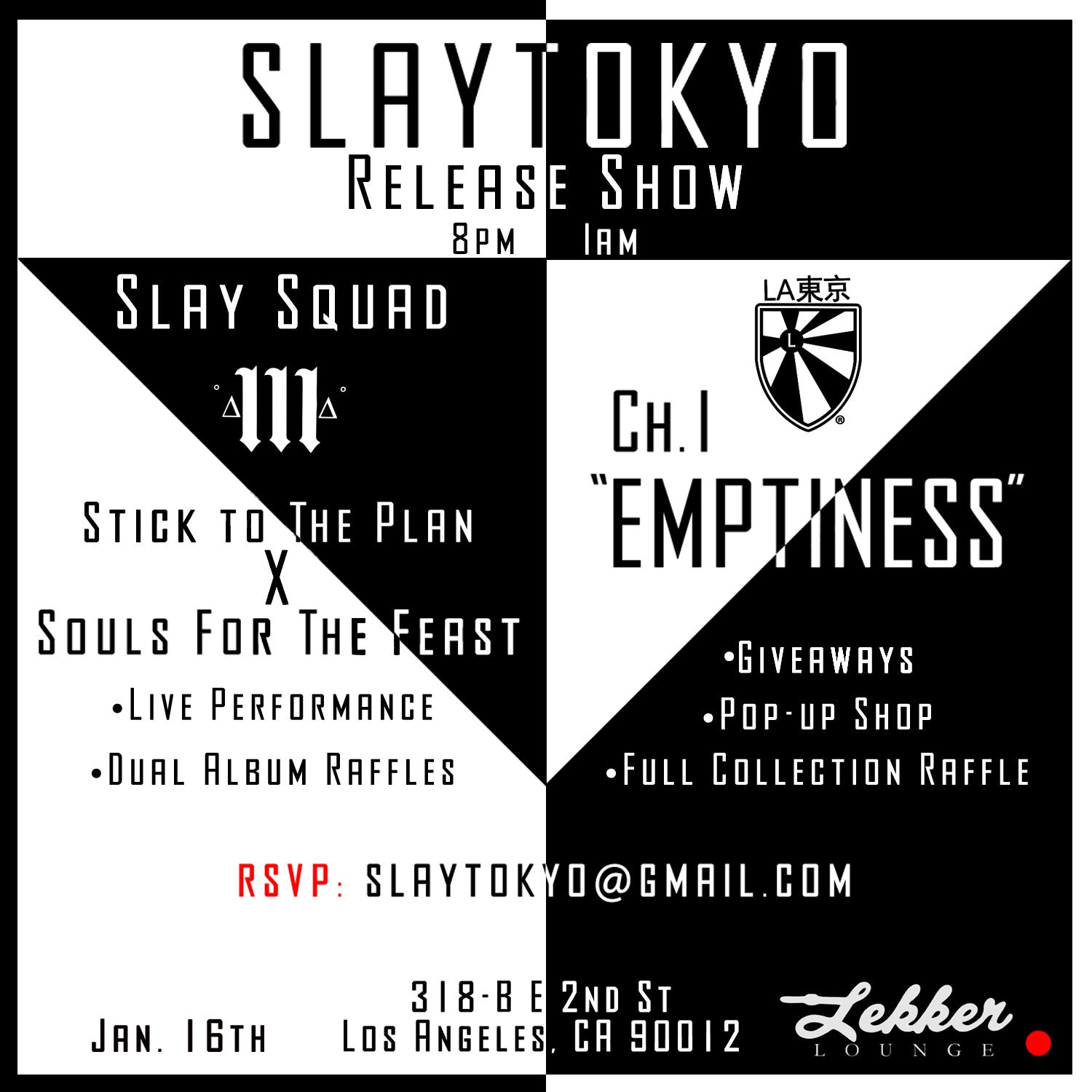 Latokyo will be hosting a release show January 16th at the Lekker Lounge, located in Little Tokyo of Los Angeles California. The she show will be  showcasing the latest collection known as Ch. 1 "Emptiness".
Free face mask, 50  free Crystal necklaces from crystal wrap artist
Organic DMT
, Collection available for sale and more giveaways.
One lucky person will have the chance to win the Entire...
---
1.11.2016 Latokyo will be releasing its first full collection titled "Emptiness".
The collection consist of 10 items all made from a premium french terry and quality cotton material. Mixing up the monochrome approach to clothing, Latokyo adds a slight touch of its signature red and bronze detailing to each black and white piece. 
Every item in the Emptiness collection is new and brings innovation not only to Latokyo but to fashion as a whole. Functionality blended with simplicity are the highlights of the collection giving the wearer styling options...
---
The Los Angeles Cultural authority known as LA Canvas has recently reached out to Latokyo for some exclusive insight to our latest visit to Tokyo, Japan. During this informative transaction, we openly gave them a huge lowdown on what we've had in the works and have been doing behind the scenes for our first full collection known as "Emptiness" due spring of 2016.
If you've been itching to view items from our 2016 Emptiness Collection, LA...